Company Background

Forgotten Harvest Food Bank was formed in 1990 to help fight hunger and stop food waste. Located in the metropolitan Detroit area, they are dedicated to serving the residents of Detroit by "rescuing" surplus prepared and perishable food from 800 sources. This donated food would otherwise go to waste but with the help of Forgotten Harvest is delivered to 280 emergency food providers including soup kitchens, food pantries, homeless and domestic shelters, and group homes.
Project Background

In early 2015, Forgotten Harvest decided to renovate their 2,000 sq. ft. kitchen prep area. Like others in the food industry, Forgotten 
Harvest wanted a coating that would be durable, easy to maintain, and provide a anti-microbial surface.
Products Used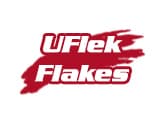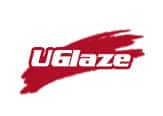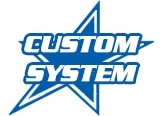 Strategies/Challenges
 
The main challenge Forgotten Harvest had when starting this project was the removal of their old tile flooring. The tile was easily removed and the floors were ground down to take away adhesive residue. Along with the tile being removed, the floor coating also needed to provide abrasion resistance, color retention, and a clean and professional looking appearance.
Results/Solutions

Forgotten Harvest chose UCoat It Beige with UFlek Venetian flakes and a UGlaze topcoat. The UFlek Venetian flakes help to camouflage remaining surface imperfections while giving a decorative finish to the flooring and the UGlaze topcoat provides a polyurethane seal which supports color retention while providing a high gloss finish that looks clean and professional. UGlaze also has anti-microbial properties that help fight off bacteria and fungal growth which adds to the safety of all food donations and future food safety inspections.