UClad-LV High Build Epoxy System
The UClad-LV system is a two coat system featuring our UPrime water based epoxy primer and UClad-LV high build epoxy coating. The UClad-LV system is a 100% solids coating providing a high gloss finish and excellent abrasion and chemical resistance. This system can be built up (12-16 mils thick when dry) with multiple coats to increase film thickness and to fill voids in substrate. This system when used outdoors should be top coated with one of our top coats as over time it will yellow due to low UV resistance and become brittle like other epoxies.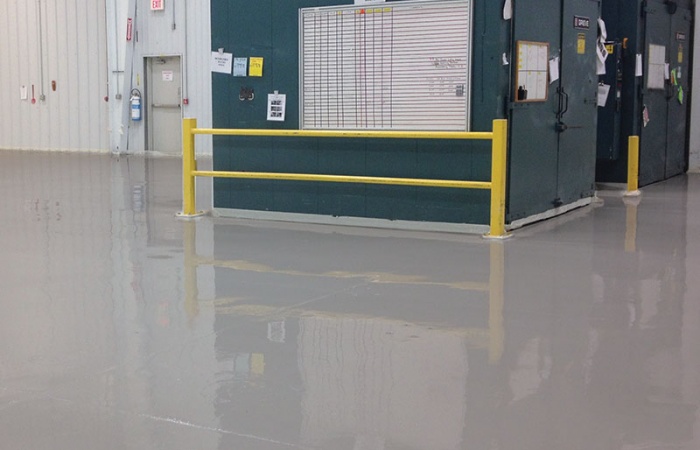 System Facts
Ideal Uses
Pricing
System Facts
Ideal Uses
Garages
Race Shops
Air Plane Hangars
Manufacturing Areas
Automotive Service
Hobby and Woodworking shops
Pricing
UClad-LV Kit: $489.90
Typical coverage rate 400-600 sq.ft.  with one coat of UCoat Bond Coat and one coat of UClad-LV of material. 
UClad-LV provides excellent abrasion resistance plus provides great protection against oil, gas hydraulic fluid and more.
A simple two coat system that will provide you with a quick turnaround time and ready for use in as little as 12 hours.
GREAT FOR ANY LIGHT TO HEAVY DUTY USE
This 100% solids high build epoxy was developed for high traffic areas found in manufacturing.  
UCoat is applied directly to a wet-damp substrate to achieve permanent adhesion and reducing downtime.
UCoat is odor free, nonflammable and has user friendly working times.
A typical 575 square foot area can be coated in as little as one day.
Available UClad-LV Colors:
*Colors may vary based screen resolution and settings.