Company Background

Open to the public on August 1st in 1928, the Detroit Zoo is now situated on 125 acres of land and is home to 2,400 animals of 255 different species and a number of award-winning attractions such as the Amphibian Conservation Center, Artic Ring of Life and the new Polk Penguin Conservation Center, the largest facility for penguins in the world. The Zoo is considered the largest family attraction in the state and attracts over 1.4 million visitors annually.
Project Background

In 2010 the Detroit Zoo underwent flooring renovations in a number of areas throughout the facility including the many restaurants. The decision was made to go with a commercial-grade floor coating system because of their versatility, decorative qualities, seamless design and overall great value when compared to other flooring options.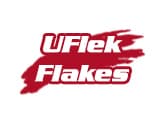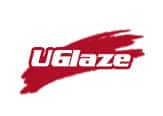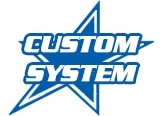 Strategies/Challenges

When it came to choosing a specific floor coating system, the Detroit Zoo ran into a few different challenges. First, they needed a product that could be used in all of the various areas they were looking to coat. In areas like the kitchen, food storage and food prep areas, they needed a non-slip coating that could resist frequent food and drink spills, withstand the high amount of heavy foot traffic and provide an anti-slip finish to ensure the safety of guests and employee's. Finally, due to the extremely high number of employees and guests, they required a commercial-grade coating that was designed for heavy use.
Results/Solutions

The Detroit Zoo ultimately found their solution in UCoat It's UCoat Tile Red with UFlek-AF/AM Colonial system. This commercial-grade system was designed for use in harsh conditions and was able to fulfil all of their needs while providing a lifetime warranty. This systems highly durable top coat provides exceptional protective and chemical-resistant characteristics allowing it to hold up against the heavy foot traffic as well as the food and drink spills without fading or becoming discolored. The end result was a highly decorative, seamless floor coating system that provided The Detroit Zoo with the necessary protective characteristics, and also one that complimented their current brand color scheme.
For additional facility information, visit: www.detroitzoo.org