Metallic epoxy is a special multi-layered epoxy floor coating system that incorporates the use of a metallic additive mixed into a clear epoxy coating to create exotic effects. This metallic powder continues to move through the epoxy as it cures creating the lava flow or pearlescent design. Because of this constant movement of the metallic pigment, even floors that use the same colors will never look the exactly the same, making each floor truly unique.
Here at UCoat It we offer three different types of metallic epoxy systems depending on where the coating will be applied, your budget, and the look you are trying to achieve. All our metallic coating systems use the same commercial-grade components as our other products, meaning these systems can be used almost anywhere and are incredibly easy to clean & maintain.
How Is Metallic Epoxy Applied?
There are two different techniques to applying our metallic floor coatings depending on which system you choose. In each system though, our UCoat system will serve as your base coat, creating a permanent bond with the concrete.
Metallon 500 is a high-build metallic floor coating that will provide the ultimate metallic finish with incredible depth of color and the ability to use multiple different within the same floor. Once mixed properly with a drill mixer, this coating is poured out onto the floor and spread over the entire surface using a squeegee. Optional accent colors can then be poured onto the floor and gently mixed together with a roller. A final top coat is then added to ensure proper protection from high traffic and corrosive chemicals.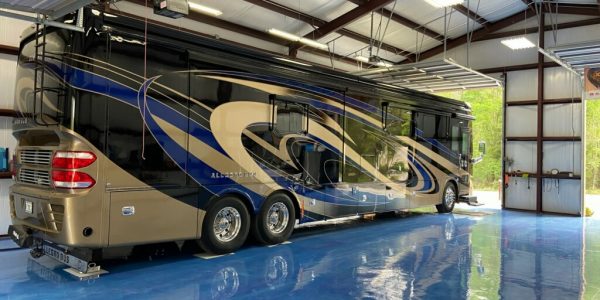 Our Metallon 50 and Metallon 100 systems are single color metallic coatings that are a little easier to apply and tend to be more budget friendly. For these systems you would simply hand mix your metallic additive into your clear coat and then roll it out onto your floor. An optional second top coat can then be added for extra durability.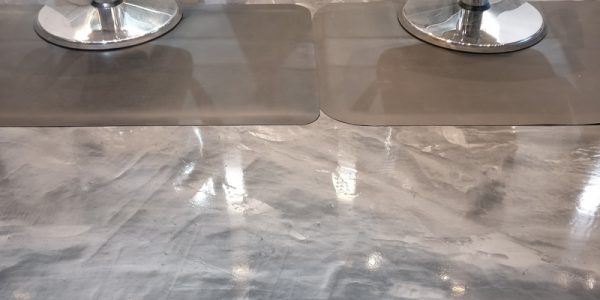 How Many Colors Are Available?
Our UDecor Metallic Additives come in twelve standard metallic colors, however, you are not limited to just twelve color options. You can also use multiple different metallic accent colors throughout your floor, allowing for endless amounts of creativity and personalization.
Want to receive even more information about our top three garage systems? Click here and we will send you a digital copy of our catalog. Our catalog will provide you will a ton of information about every single system and product we offer, to help guide you to what you are looking for!
Do you have any further questions you would like answered? Contact us here!