Coating the Garage: What You Need To Know Part 3
Our UClad-LV system is different compared to our UCoat and our UCoat with UGloss-AF systems. This is a high-build, low viscosity system that can provide you with more protection and strength than UCoat and UCoat with UGloss-AF can. This system provides you with the greatest durability, resistance against harsher chemicals, along with the best abrasion resistance. This system can sometimes be difficult to apply, given that the work time you have is 30 minutes. Although you have a shorter work time, all of the benefits you will get out of this system makes this system more than worth it! There are four different colors to choose from and they will all provide you with a beautiful high gloss, thick finish.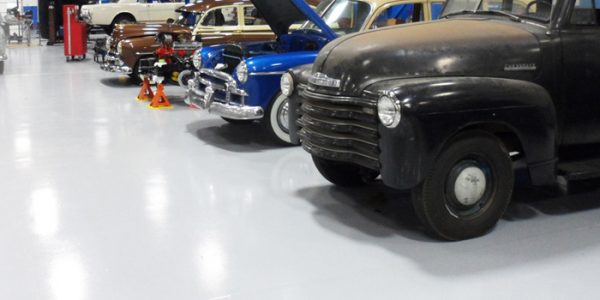 This system does not provide you with a longer working time compared to the other systems mentioned, which means you will have to move at a faster pace. Normally with this system, a breakdown in chemical properties can occur as it ages. With this breakdown, it can lead to brittleness & dulling over time.

With all of these amazing properties these systems will provide you for your garage, it's about to get even better! These systems mentioned in this series include a Lifetime Warranty against lifting and peeling. With the warranty, you can expect your floor coating to provide you with the longevity and protection you are looking for.
Want to receive even more information about our top three garage systems? Click here and we will send you a digital copy of our catalog. Our catalog will provide you will a ton of information about every single system and product we offer, to help guide you to what you are looking for!
Do you have any further questions you would like answered? Contact us here!