Coating the Garage: What You Need To Know Part 1
Coating your garage floor is going to be the best thing you will ever do for your garage. UCoat It provides you with many different floor coating options for you to choose from for your garage, but which ones will work best? This three part series blog will help and go into detail on which systems work best, why they work, and things you should consider before choosing.
The UCoat system is water based system that provides you with an easy application and a 90 minute work time, making anyone able to apply it. Since it is easy to apply, it must not hold up well… Wrong! This system provides effective chemical resistance and it is so tough that with the average traffic garages intake, this floor coating will last upwards of 15 years! This system also flexes with the concrete sometimes high build floor coatings do not. With a range of seven different colors and two safety colors, personalizing it to fit your garage is easy.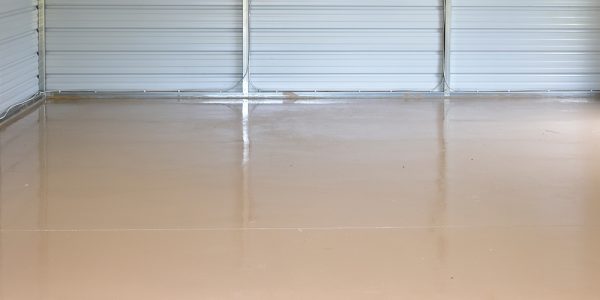 This is a thin mil system, which will not give you the thickness that some of our other systems can give you. Depending on the kind of look you are trying to achieve, this system has a satin/semi-gloss finish, which will not give you as high of light reflection properties as some of our other systems provide. You want to make sure that your surface before applying the coating is how you want it to look; the coating will resemble the surface you apply it to.