Create An Impact With Your Customers! A Beautiful Floor Will Be A Winner
Between your oil changes, warranty repairs, fluid exchanges, electrical work, and occasional body work, the floors throughout your service bays take quite the beating. To prevent your substrate from wearing down prematurely or becoming entirely oil soaked you need an automotive grade floor coating. With our industry proven automotive epoxy floor coatings you can trust that our products will not only provide exceptional durability but also a highly chemical resistant finish. Optional solvent based top coats are designed specially for automotive use and are resistant to oil, gas, brake fluid, and much more.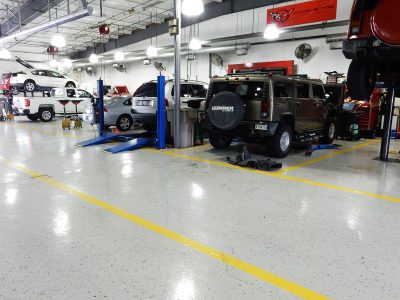 Superior chemical and abrasion resistance
Our commercial-grade systems are specifically designed to withstand most automotive fluids like oil and gas while offering abrasion resistance extending the longevity of the coating.
Create a state of the art facility
One of the many benefits of a UCoat It floor coating is the ability to create a cleaner, safer and brighter looking service bays.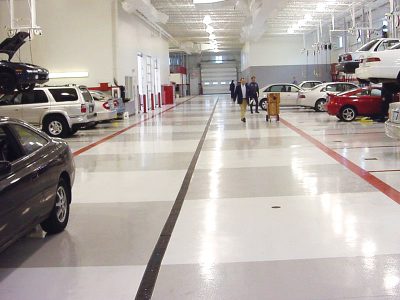 Ready To Get Your Project Started?
Recommended Floor Coating Systems: